How to make money with Fiverr affiliate program? Best ideas to promote Fiverr services and earn commission
Fiverr affiliate program: How to make money
I know affiliate marketing has drawn your attention to this post; certainly, it is an easy way to earn money.
If you are interested in affiliate marketing then I would definitely recommend you to start with Fiverr affiliate program.
Fiverr affiliate program is a unique commission-based structure program that allows you to earn money promoting services.
Fiverr is an amazing platform that has given opportunities to freelancers all around the globe to make money.
Freelancers from different fields can market their skills in each specific category to get hired by buyers all over the world.
In which you get to choose from multiple categories like graphics, digital marketing, writing, web design, and VA.
The services of Fiverr start from $5 – $500, which makes it convenient for everyone to get started with this portal.
In addition, you have Fiverr pro which has a collection of some of the top-notch freelancers ready to deliver outstanding services.
Fiverr's company profile
Founder – Shai Wininger & Micha Kaufman 2010
CEO – Micha Kaufman
Headquaters – Tel Aviv, Israel
Available – 60+ Countries
Fiverr affiliate program: How to make money?
In the search of making money, online affiliate marketing remains one of the most prominent ways to earn money.
Affiliate marketing is a method of promoting products/services to potential customers for which you get paid for every successful sale.
You can do this by joining the Fiverr affiliate program and promoting services to different buyers in many possible ways.
So, starting with the Fiverr affiliate program is simple & easy, you join the program create links and start promoting.
For e.g. Like someone might be looking for a graphic designer, or marketer whom you can share your link with them.
Every time someone clicks and purchases the services from your given link you get a small percentage of commission.
The cookie duration is 30 days which means it increases the chances of your earning every time you share a link.
That implies that if someone clicks on your link and buys the services within 30 days cookie period you earn a commission.
"This post contains affiliate links that means if you buy any services/products I may earn commission, see affiliate disclaimer"
How to join Fiverr's affiliate program?
If this interests you, you can follow these easy steps to register yourself on Fiverr's affiliate program.
Step 1 – Type in the Fiverr affiliate program on your Google browser
You can go to the Fiverr affiliate's home page and click on the start earning now tab.
A new window will open where you will fill in all your required credentials (name, email, country, and a strong password.
Step 2 – Introduce yourself
The next step is to explain different ways you are going to promote Fiverr's affiliate links and its demographic.
To be able to earn more make sure you fill in all the required details correctly and in exchange, you get promotion materials.
A few more steps agree to the section that mentions "Agree to the terms of policy" and proceed with registering now.
Your sign-up process is complete now and you can log into your Fiverr affiliate program and start promoting now.
Types of services you can promote
Your earnings will totally depend on the types of services you choose to promote to potential customers.
Fiverr – This is the primary freelancer marketplace where you can choose from multiple categories like web design, blogging, etc.
Fiverr Pro– Vetted freelancers who have a good track record of completing tasks with excellent service.
In this section, only top-notch professionals with high-quality skills can sell their services and only 1% make it.
If you choose to promote Fiverr pro you earn more in commission because the services of pro are much higher.
Learn from Fiverr– You get to learn from the top-class experts in various categories where you can also earn money.
Many courses are available on "learn from Fiverr" to which you can refer and earn a small commission.
Similarly, if anyone chooses to buy the course from your link you get a commission of $30.
CO – Last but not the least is workspace formerly known as AND.CO is a business management tool.
It is designed to make tasks easy for freelancers, entrepreneurs, and SBM to work systematically and get paid.
With it, you can focus on your work with fewer flaws and can track, invoice, payment, contracts, and manage.
Fiverr affiliate program commission plan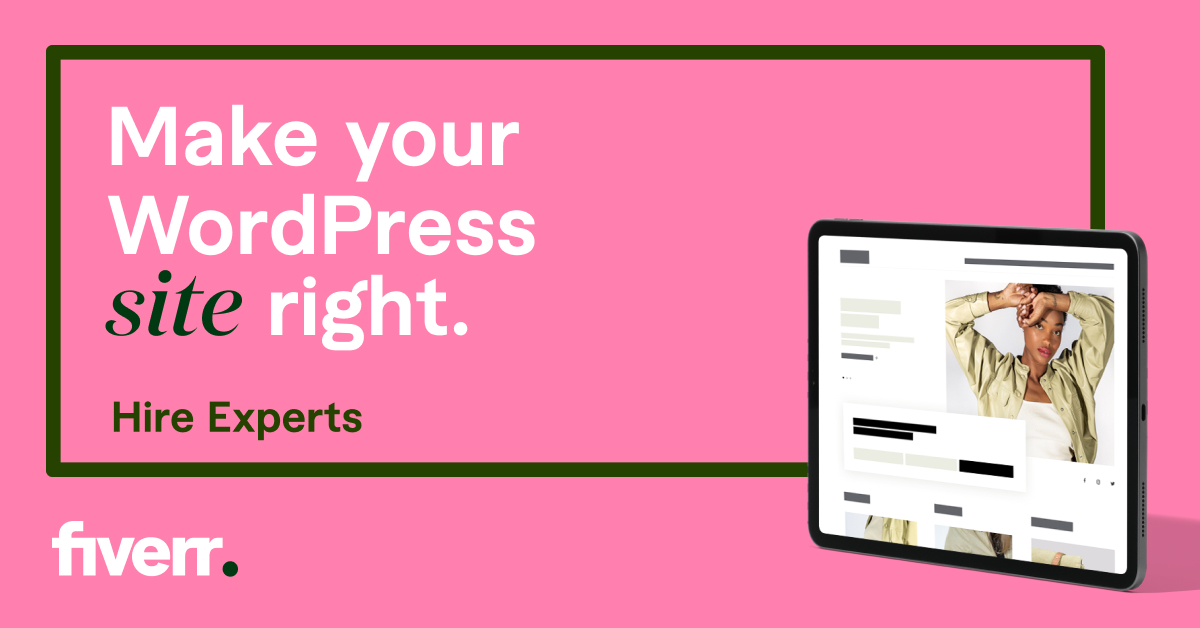 If anyone makes a purchase from your given affiliate link you will make a small commission for that service.
However, there are different services that you can opt to promote based on your customer preference & demographics.
As for now, the commission structure is CPA (Cost per action) where you qualify when someone buys from your link.
The commission will definitely be depended on the types of services you are promoting based on that you earn money.
Types of commission plans in Fiverr affiliate program
CPA Commission – This program will allow only when a buyer creates an account and buys for the first time, referred to as (FTB).
This CPA offers different commissions from ($15 -$150) depending on what categories to choose to offer.
For e.g, all Fiverr pro services you referred will earn you a commission of $150.
And industrial & product design, data science, mobile apps & eCommerce developments are $50.
Website builders, web programming, architecture, game, and website development will earn you $40.
Hybrid commission – Hybrid commission works for both 10% CPA plus 10% revenue share.
In this commission structure, you will earn 10% of the CPA commission plus 10% of the revenue share for a complete whole year.
This also implies that you have the potential of earning more when customers buy more services from your referral.
Revenue share commission – This module works on a revenue basis that you sell to your targeted audience.
You will earn a flat 30% of revenue commission for every course you recommend from Fiverr learn.
And 50% commission from Fiverr business.
How to make money with Fiverr affiliate program?
Now the one question that comes to your mind that how can you make money by promoting Fiverr affiliates?
It is a unique affiliate program that does not require you to have a blog this is what separates it from others.
You can choose to promote it on several other platforms like Facebook, Twitter, LinkedIn, and Quora.
Create a guide
The best idea is to create a detailed guide and add an affiliate link to your article.
For e.g. "How to start a WordPress Blog" where you can write a list required to start a money-making blog.
There are several aspects to getting started with a blog like you need a Website designer and other tech needs.
In this guide, you can mention professionals in each section signifying the importance of these roles.
If someone comes looking for an article related to creating a money-making blog they may also buy from the link.
Solutions –
In this part, you can create an article writing about each vertical that can help professionals.
Video editors are professionals who can help create stunning content for your YouTube videos.
Similarly, digital marketing is on the rise where you can explain the benefits of having an expert digital marketer.
So, there are tons of ideas you can add content to your blog or things you have personally used.
Moreover, you can add your Fiverr affiliate links to each section to increase the probability of getting sales.
Facebook groups
Facebook groups are a goldmine for increasing sales as you can find groups for every niche.
There are plenty of categories on Fiverr that you can target for each audience & demographic on Facebook.
Let's say for e.g. you want to promote "logo design" as it has huge demand among online businesses.
You can join groups specifically for "Graphic designers" and share your link that can increase your sales.
Twitter
Businesses are growing exponentially on social media and Twitter is one of the top destinations.
There are a lot of businesses that from time to time require certain services and often tweet about the same.
You can find these services from the top search bar like "digital marketer" and comment on it by adding your link.
LinkedIn
LinkedIn is among the top online platform for professionals and job seekers alike to find jobs.
There are hundreds of requirements and companies always look for talented candidates to fill the vacuum.
In addition, you can join different LinkedIn groups and share your Fiverr affiliate link to skyrocket your sales.
Quora
Quora is one of the most successful QNA sites with millions of visitors each month looking for answers.
It can be very useful if you can write answers related to the services and promote them on Quora.
Like content writing, web designing, affiliate marketing, and other services and attract millions of visitors.
How do I become a Fiverr affiliate?
Fiverr affiliate program is one of its kind that does not want you to fulfill any specific requirements.
Instead, you can easily fill up the required details like name & email add and become a member of Fiverr affiliate.
You will get access to tons of promotional material to market it on the different portals, your blog, and social media.