Best online jobs for teens to make money online, seel the list
Online jobs for teens to make money from home
Jobs for teens are no longer restricted to a few such as door-to-door delivery, running errands, repair, and offline selling.
Now, with the growing opportunity, teens can start their business sitting at home working full-time/part-time online.
So, how to make money online as a teenager?
This is exactly why you are here and in this post I will tell you some legit ways to make money online as a teenager.
Online jobs for teens are a perfect way to improve your skills and make money doing things that you are good at.
There are plenty of jobs for teenagers such as photography, influencer, social media, customer services, and writing.
With the best available opportunity on the list, you can choose and start offering your skills and service to the public.
So, with that being said let's find out what are opportunities available in the market that you can take advantage of.
Make money online for teens
1. Freelancing jobs
Freelancing is an act of being involved in jobs that do not require any permanent office with no investment.
It is where you can make the most out of it and build your own brand doing freelancing jobs online.
There are several works from home jobs for teens that include writing, social media advertising, VA, Instagram, and blogging.
You can be a highly paid writer for big companies, magazines, and professional bloggers if you have great writing skills.
Similarly, social media has innumerable opportunities for teens who love spending time sharing social stuff.
In addition to great interpersonal skills like graphic designing; running FB ads holds a very lucrative market.
Virtual assistance is another high-demand online job for teens that allow you to work for entities, bloggers, and others.
2. Writing jobs for teens
Writing jobs are going up high and are set to provide thousands of jobs worldwide to advance, beginners and entry-level writers.
It's been possible because of the influx of businesses online leveraging to reach out to customers which have been made possible.
So, if you are an excellent writer with superb skills then this may hold the key for you to start earning money online.
Writers generally make up to $20 – $100 per hour depending on the level of expertise one has.
According to recent publications, the average earning of freelance writers is $20 – $30 per hour.
The most popular sites that you can make use of are Upwork, Fiverr, Linkedin, and your own networks.
3.Social media online jobs
Social media may hold the key for you to make your own brand offering services that you are mostly good at.
Since companies and businesses started taking their services/products to the public there lays a huge need for expert marketers.
Marketers on social media with their extraordinary skills like designing, running campaigns, writing can give a boost to businesses.
Online jobs for teens related to social media have demand that needs to manage their social accounts.
Also, posting content from time to time, updating their business pages, interacting with the audience, and reporting.
4.Virtual assistant
The trend has it business are hiring a virtual assistant to handle their work and you can too offer virtual services.
There are more than 200+ virtual assistant services that do not require any formal education with no upfront cost.
Except that you are talented, detail-oriented, motivated, result-driven with not less than 40 hrs per week.
A few examples are email management, writing, data entry, scheduling, call operator, and blog management.
5. Books review
Are you a bookworm?
If yes then this can bring you hundreds of dollars into your bank account writing reviews of books online.
Books online are served to help authors to be discovered online in exchange they pay people to review their books.
Several sites are available online which allow you to go through the books before they are published.
And in return followers pay a handsome amount as a gesture of gratitude you bring to them reviewing books.
So, sites like reedsy discovery, library things, goodreads, the millions are a few examples of paying sites to join.
6. Slice the pie
It was launched in 2007 with the sole purpose of allowing users to review records providing honest feedback.
With additional categories added to its lists later in 2015, which includes fashion, mobiles accessories, and a few others.
"This post contains affiliate links that mean if you buy any products/services I may earn a commission, see affiliate disclaimer"
7. Humanatic
It is another review site that allows users to review recorded calls followed by a questionnaire while earning real money.
8. Graphic designing
Graphic designing has taken a high jump in the online world and now plays an important role in conveying marketing protocols.
If you are a well-established graphic artist then consider taking this opportunity to the ever-expanding online world.
Tools like adobe, video presentation, posters, infographics are a few vital factors that are highly required to grow.
You can with your stunning design skills can grow immensely on platforms like dribbble, Toptal, Guru, Fiverr, and Upwork.
9. Voice artist
You can lend your voice to any specific industry like business, entertainment, podcast, and start making money on the side.
There are popular sites online that hire people to work on call recordings, telephonic messages, and other commercials.
With sites like Voices, you can start recording your voice and monetize your voice sitting at home working on a laptop.
10. Influencer
Influencers are self-established artist that works on promotion for other companies and makes money on social platforms.
The best among all is Instagram where you get paid for promotions of products/services of different companies.
Virtual jobs for teens that are specifically focused to use your social influence to attract brands for promotions.
So, the vital part it may seem easy instead requires you to be consistent and focus on the quality of content that you create.
11. Online tutoring jobs
Online tutoring is another best work-from-home jobs for teens which they can with academic skills work and get paid.
There are plenty of sites that allow you to teach maths, chemistry, science, and English that are easy to join and start.
12. Amazon
Amazon is a great source when it comes to earning money which has given multiple ways to do it.
For example, Merch by Amazon allows you to sell your own designed merchandise with no investment at all.
If you are an avid reader this hobby can allow teens to grab this opportunity and start selling books on Amazon.
13. Fiverr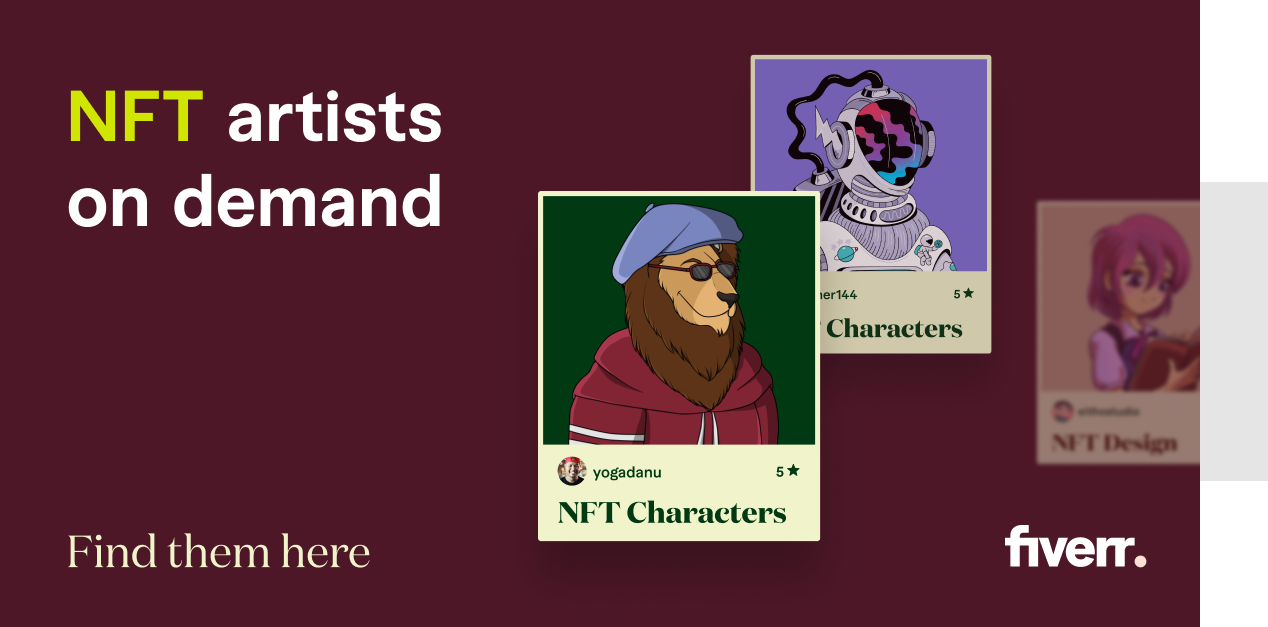 Fiverr always makes its way on the list of earning opportunities that allow teens aged a minimum of 13 to join and earn.
It is a very unique marketplace that enables you to sell/purchase your gigs at a nominal price of $5 from which it got its name.
It is by far the best online jobs for teenagers that pay you for small tasks like designing a cover, SEO, running ads, etc.
A wide variety of digital marketing, writing, marketing, sales, and promotion categories are available to choose from.
Above all, it's easy to start and does not require any fees of any sort.
14. Sell photos online  
Do you have a passion for photography?
If yes then this passion can provide you a passive income opportunity selling photos on marketplaces online.
A unique way for teens to make money online is to turn their hobby into passion is taking pictures of items your love.
You can list all your lovely pictures on online marketplaces and make them available for buyers to purchase.
Every time anyone buys your picture you make money.
15. Dropshipping
Dropshipping is a very unique model of online business that does not require much upfront cost and sells without any inventory.
In this method, you make a website with a self-hosted platform like Shopify and drive traffic to generate sales.
The merchant in return will pack and ship your orders to your customers while you earn a small percentage of commission.
It is one of the best work-from-home jobs for teens that you can take the opportunity in doing anywhere you want.
Third-party apps like Oberlo allow you to import tons of variety of products to your store and market them to potential customers.